Business Support Service
Community CVS is proud to be helping Lancashire businesses to grow.
Our Business Support Programme offers both pre-start and post-start support to those looking to create or grow their own enterprise.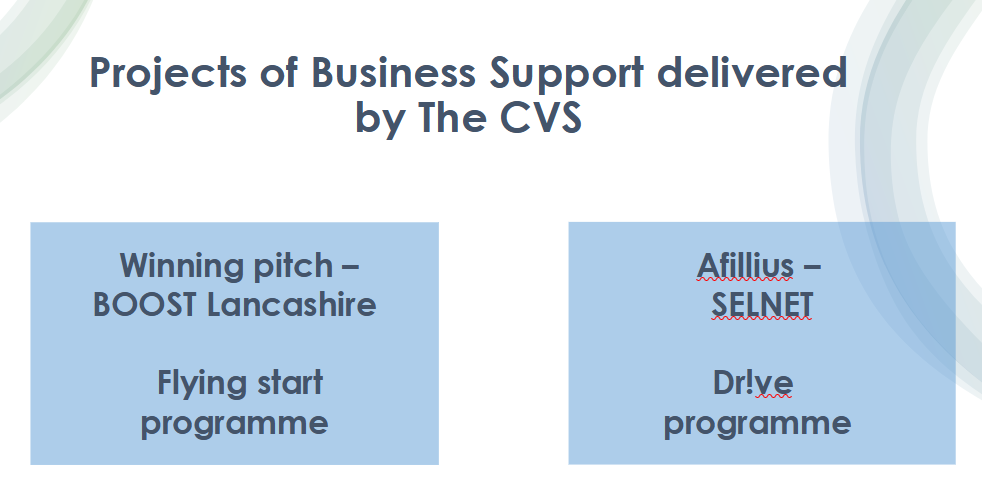 The ultimate aim of our business support is summed up as: –
A to B = Being in Business
to C = Continuing in Business
Overview of the pre-start or post-start support Programme
Tailored to individual needs, the business support you receive will consist of around 2-4 meetings, totalling some 12 hours of overall business support. This can be via a workshop or bespoke one-to-one business support.
Interventions of pre-start business support
Looking at the business vision and concept
Helping in creating a business plan
Identifying the logistics to incorporating
Consider the client's personal income generation to develop a realistic financial plan
Main aim of the intervention for a business (post-start) receiving support
Carry out a diagnostic into the business
Design and implement a long term growth strategy
Help you in identifying any potential funding
Help you identify any networking opportunities including working with funders, external agencies and contracts
If you'd like to learn more about how we can help you get the best start for your business, please get in touch with Ammara Jamil or Leah Anderton.