Action for Jobs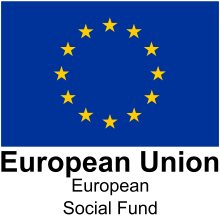 The support I was given helped me build my confidence so I could move forward. – Shelbie
Looking to get back into work? We can give you a helping hand to learn new skills, gain experience and build your confidence.
I feel that I am ready to look into college or work which I hadn't seen as a possibility a few months ago. – Safina
How we do this?
Our case workers can provide you with support which is tailored to your needs, to help you with a whole host of things, for example: –
○ Confidence
○ Experience
○ Digital awareness
○ Interview skills
○ CV/job applications
○ Training
○ Self-employment
○ Access to employers and colleges
I now have hope for a brighter future. I've got my life back on track. – Hayley
How do I get involved?
If you'd like to find out more about how we can help you, we would love to hear from you.
There are a number of ways you can get in touch with us: –
01254 583957
07547 566054
This has kept me going. It's given me hope to see what's out there. – Sam
Action for Jobs is funded by the EU's European Social Fund, as part of the Strengthening Communities – Passport to Health and Employment work strand.
Feel so much more positive and motivated in my life, thank you for your help. – Riaz