Offices to let from £7 per square foot.
Meeting rooms or training rooms are available for room hire.
For more information on the offices available to let or for room hire, please contact Christine Boulton on 01254 583957 or e-mail christine.boulton@communitycvs.org.uk.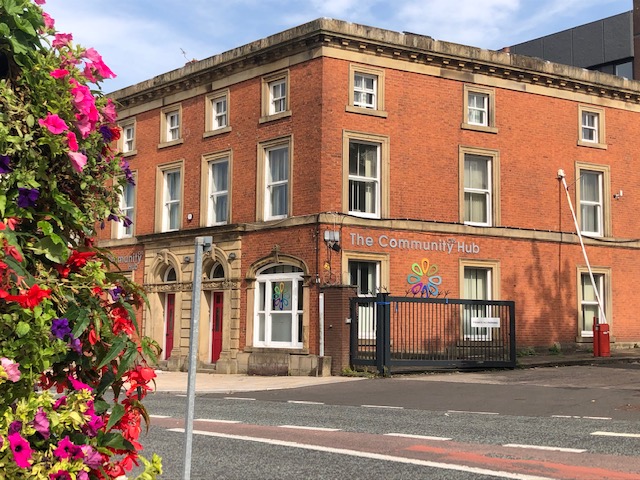 Our Community Hub is located at 35 Railway Road, just metres from our Boulevard Centre.
The building boasts a proud history as a centre for the VCFSE sector, having formerly been the main Blackburn base for Bootstrap Enterprises.