Rainbow Café applied for the Blackburn with Darwen Community Fund and successfully secured funding for an art project.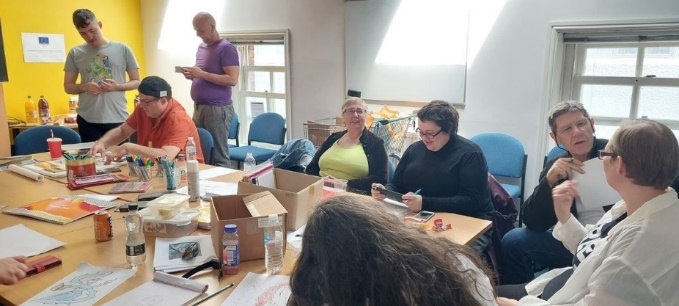 Rainbow Café members were given a brief to create pieces of art work in any medium that represented a part of who they are or how they see themselves.
Diverse Originality represents the Rainbow Café's ethos to support individuals who are unique and true to themselves whilst respecting the individualism of the others. The aim of the project was to have fun, encourage creativity, work as a team and find a way for members to express themselves. The work produced is amazing and members of the Rainbow Café have thoroughly enjoyed the creative process.
Blackburn College Students and members of the Rainbow Zone were invited to participate in the project.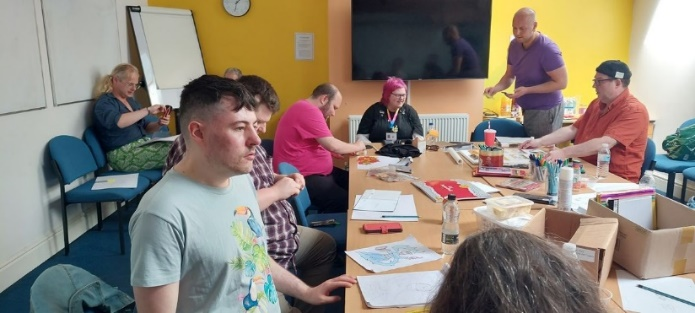 Eclipsa Stardust, a local artist and member of the Rainbow Café, supported the project: –
"Art is a wonderful medium to express yourself as sometimes it can prove problematic for one to express emotions via words – it's also a great way to shed some light on the LGBTQ community, without the support of Community CVS this would never have been possible"
Garth Hodgkinson CEO from Community CVS said: –
"Community CVS is here to promote and grow voluntary action, The Rainbow Café is a wonderful example of a group that has gone from strength to strength wholly supported and run by volunteers of the LGBTQA community on a shoe string – they have produced an amazing exhibition, showcasing their talents, they should be proud of what they have achieved"
Many thanks to Syka Quraishi for the photos on the embedded Facebook post.